Archways are curved structural building elements that span to form a passage or an entrance and give necessary support. They are one of the oldest forms of engineering construction and continue to find new functions and applications in different fields as well as design trends. Not only do they have a structural function but also give an stunning look.
SLEEK ARCHWAYS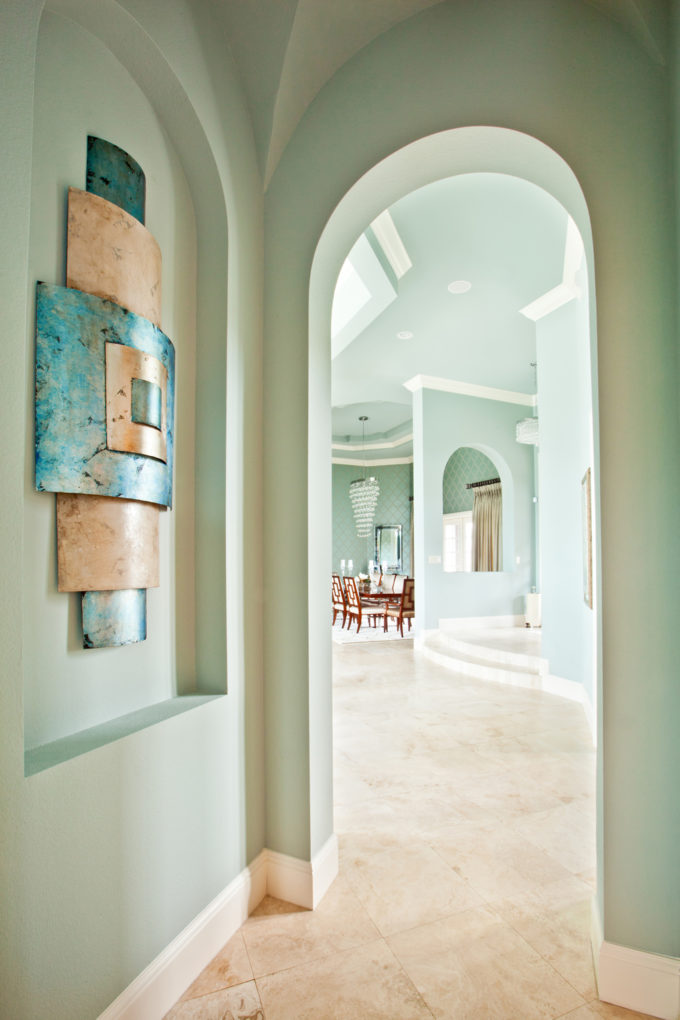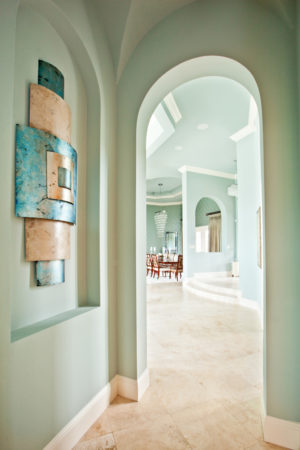 If you are planning to build a new custom home, or are preparing to meet with a designer or an architect, opt to include some archways. Even if your overall look is contemporary, removing doors and creating archways is a great way to balance flow between living spaces. It is relatively easy to convert a conventional doorway to an arched shape one, even if your home is more modern.
ARCHED FRENCH DOORS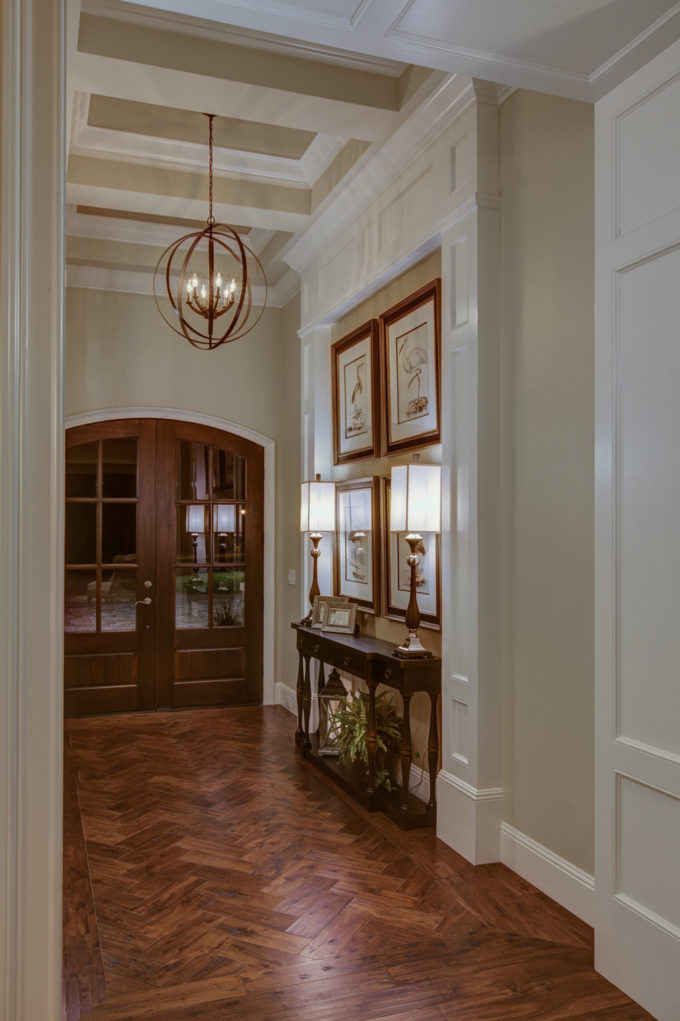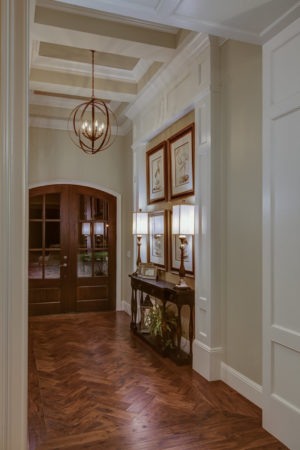 If you would like to add heightened elegance with graceful curves, consider an arched French door. A stained door, set within an archway, will present a grand entrance to your home.
EXPOSED BRICK OR STONE ARCHWAYS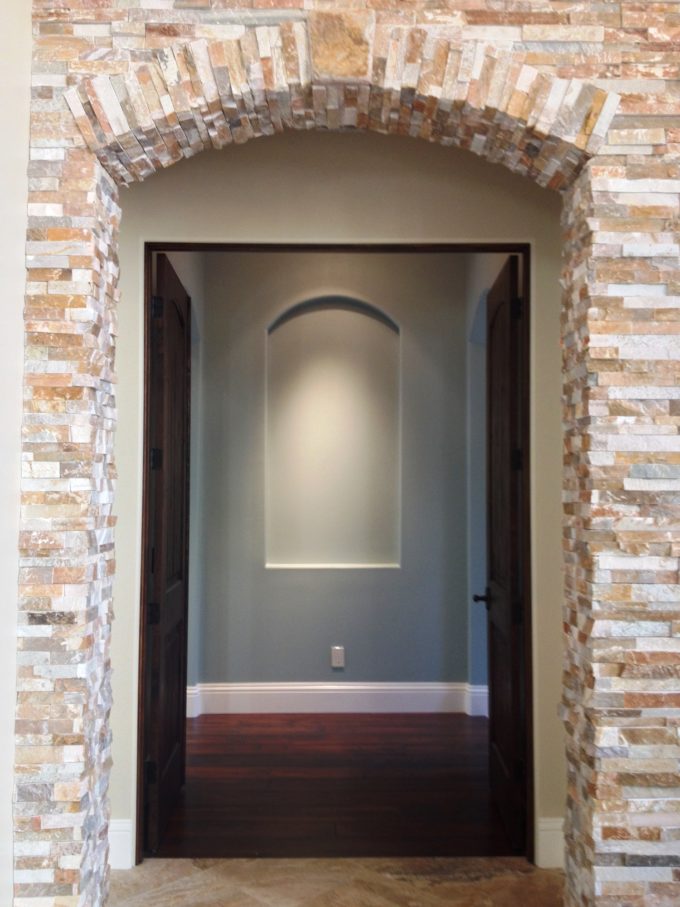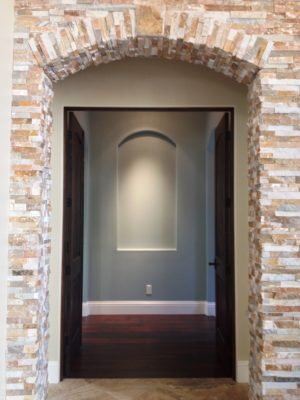 Commonly used for exterior spaces, brick and stone archways are finding their way inside creating beautiful, custom interior archways. Pieces are skillfully arranged in a curve, resulting in an authentic, charming look.
ELEGANT ARCHWAYS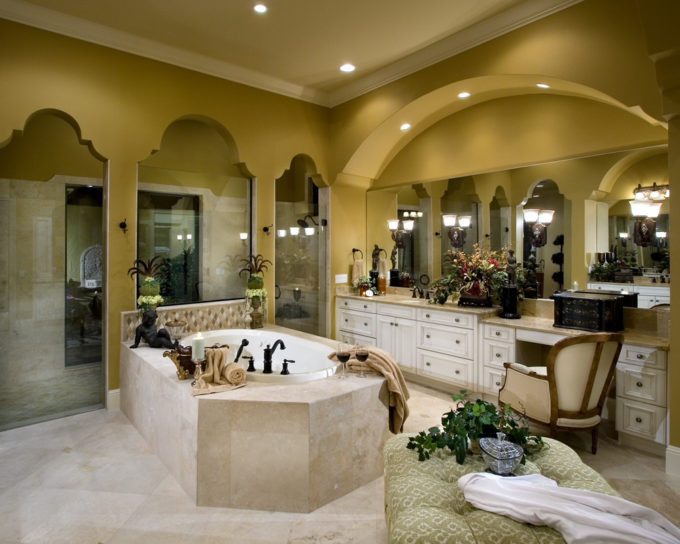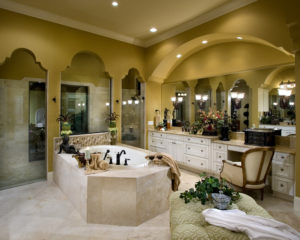 Consider some ornate designs for your archway, rather than only going for a smooth curve.
BATHROOM ARCHES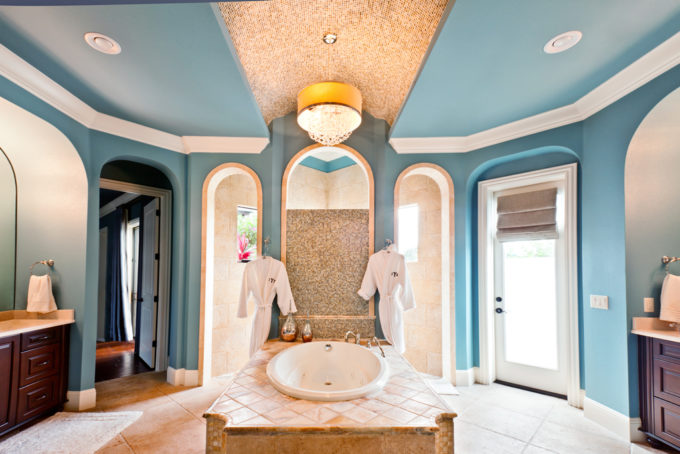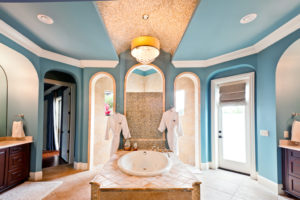 No matter the size or style, an archway can transform your bathroom into a masterpiece. Why not make an archway that creates a separate area for your bath or shower enclosure? This will create an open, airy space with two mini rooms in your bathroom.