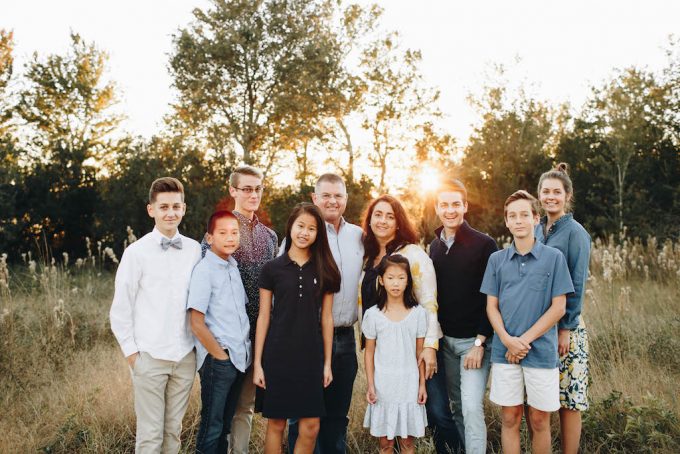 Dave Konkol grew up in a family of home builders and started his own roofing company at age seventeen. The roofing company was profitable enough to put Dave through college, and in 1984 he earned a bachelor's degree in Construction Management from the university of Wisconsin-Stout. Dave has been building with integrity for more than 33 years, creating some of the most beautiful and well-designed homes in Central Florida. His experience and knowledge in architecture and design ensure a quality home.
David oversees each custom home project along with his qualified staff, helping make each new homeowner's dream become a reality. People remark repeatedly about the unique details that have given each home a one-of-a-kind signature, from sensitivity to scale in both architectural detail inside and outside, to sensitivity to the home site and the surrounding environment. From the moment, you begin your conversation about the home of your dreams until the key turns the lock that opens the door to your new one-of-a-kind home, the process will be a thorough collaborative effort. Dave is also proud of the remodeling work he has done for his homeowners that enhance the beauty and features of their home.
Being part of an emotional journey with a homeowner is one of the most rewarding aspects of Dave's work. He has learned many valuable life lessons from building homes, but perhaps the most important is humility. Building dream homes has taught him to never try and be something or someone other than who he is. Building someone's dream home has also taught him the value of putting himself in someone else's shoes. That is a valuable reminder, because to Dave, he is just not building a home to make it look beautiful, he is building it with the individual needs and wants of a family in mind.
For Dave, it's all about relationship and memories. Some of Dave's very closest friends are a result of building their special home and he is hopeful that he may have the opportunity to take the journey with you.
Dave especially enjoys his family life. He is a devoted husband to Jo, he commonly calls his bride of over 25 years, and delights in being Dad to his eight children.